France Jacot –Chief Frog (BrainyFrog Founder), Bold Marketer
A true French Canadian, her childhood nickname was "frog."
Enjoys traveling, gardening and has a penchant for Pilates. Favorite places include the black beaches of Iceland, Bruges, Belgium and the Belizean rainforest.
Supports education and family causes, especially those that engender self-reliance.
France is known to jump in deep while collaborating on client projects and bringing the best out of everyone for great results.

Anna Minto – Frog Partner - Business Strategy and Leadership Consulting
Raised in Africa, Europe and Canada, Anna has an international worldview.
Her Jack Russell terrier bears the name "Tex" not only because she resides in Dallas – she is doubly blessed with Longhorn markings.
When she is not delivering quality work, Anna loves the great outdoors.
She is known for getting to the bottom line every time and knows how to harness consumer purchasing power.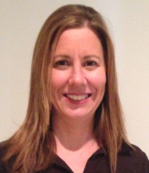 Patty Hansen – Frog Partner - Consumer Insights and Bus Intel
Hailing from the mid-west, Patty can't live without Chicago style pizza every now and then
Patty is a curious creature, excelling and enjoying the journey of learning about what drives people's behavior
Patty loves fine wine, reading and travelling
She is known to deliver highly focused insight that drives brand relevance and sales.

Pressley Harris Peters – Communications Guru: Writing, PR and Marketing
Growing up in Alabama instilled several winning attributes, including a can-do attitude and an obsession with college football (Roll Tide Roll).
Loves the color green, tennis and a hard spring rain.
Pressley works and plays hard, and above all, believes in giving back to family, friends and community.
She is known for planning and executing strategy, as well as delivering outstanding slogans and effective copy.